Project: Lliswerry Comprehensive School
In 2011 we started designing graphics for the walls of Lliswerry Comprehensive School in Newport. The school consisted of many drab, beige corridors, badly lit, and the headteacher wanted us to brighten the place up with educational graphics. Since we started we've designed and applied graphics to over 500 metres of wall, with the designs all focussed on the subject area of each corridor.
All subject areas are represented and all design is bilingual, helping the students to learn Welsh.
We design the graphics in Adobe Illustrator, then cut the graphics using a vinyl cutter. At the school we first paint the background colours in, before applying the vinyl graphics on top.
Almost 5 years on and we're nearing the end of the project, but can only apply each holiday, when the students are off-school.
What We Did: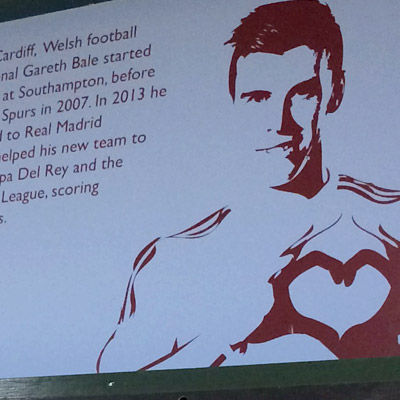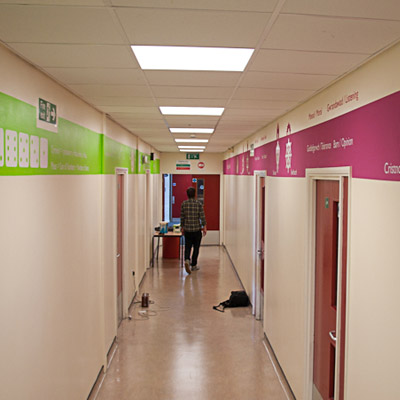 Gareth Bale design for the sports corridor and working on maths/RE corridor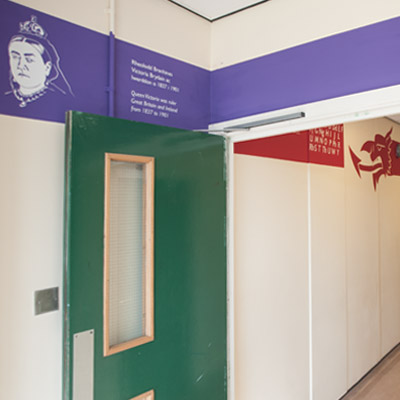 History area design, with Welsh in the background.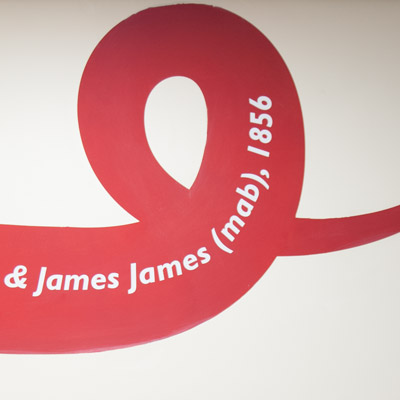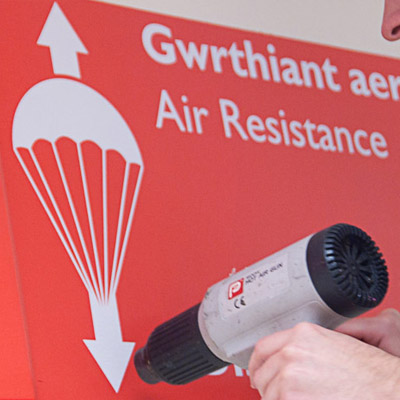 Heat sealing the vinyl for better adherence to the wall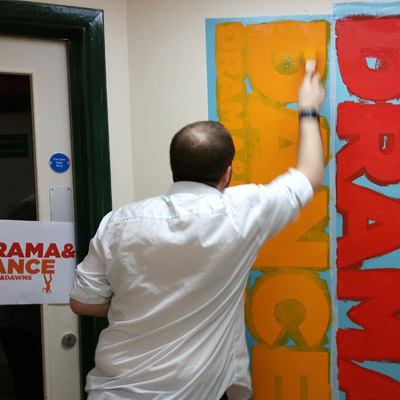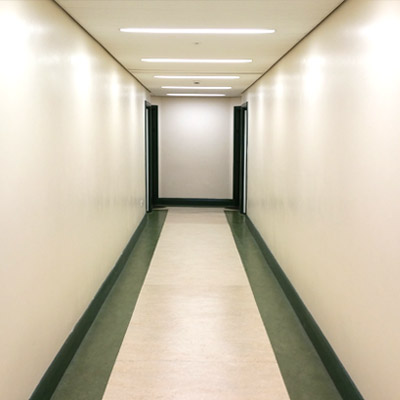 Stencilling - applying stencil vinyl to the wall, then painting inside, before removing the vinyl. The bare Dance & Drama corridor (above) and the finished design (below).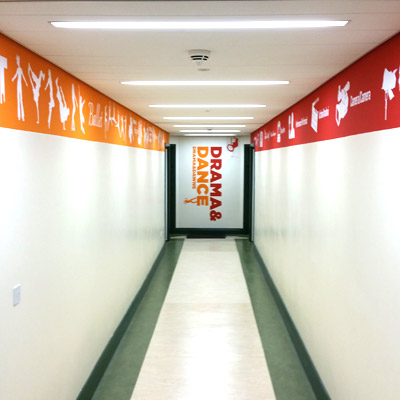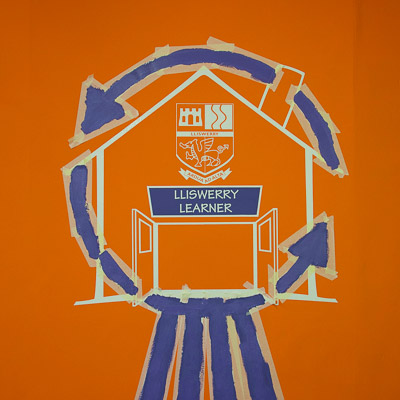 Masking areas for multicoloured design application.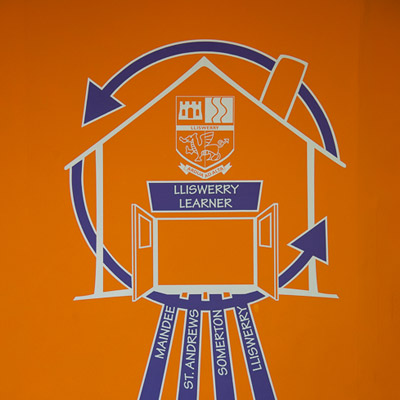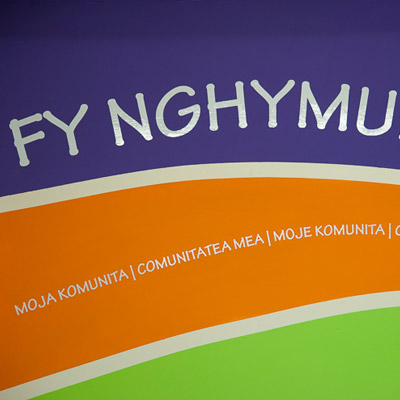 Community IT suite design.