Project: David Game Higher Education
DGHE (David Game Higher Education) is a part of David Game College, providing higher education services for undergraduates in London.
We were approached to develop a logo design and branding suite for the college, followed by a website to facilitate promotion of their courses, allow applicants to apply directly and for students and staff to log in and manage course documents and resources.

We developed the logo based around the idea of 'Opening Doors'… to the students' academic futures. When this concept was accepted by the client it was a short leap to the logo shape, with the 'E' of DGHE turned into an opening door.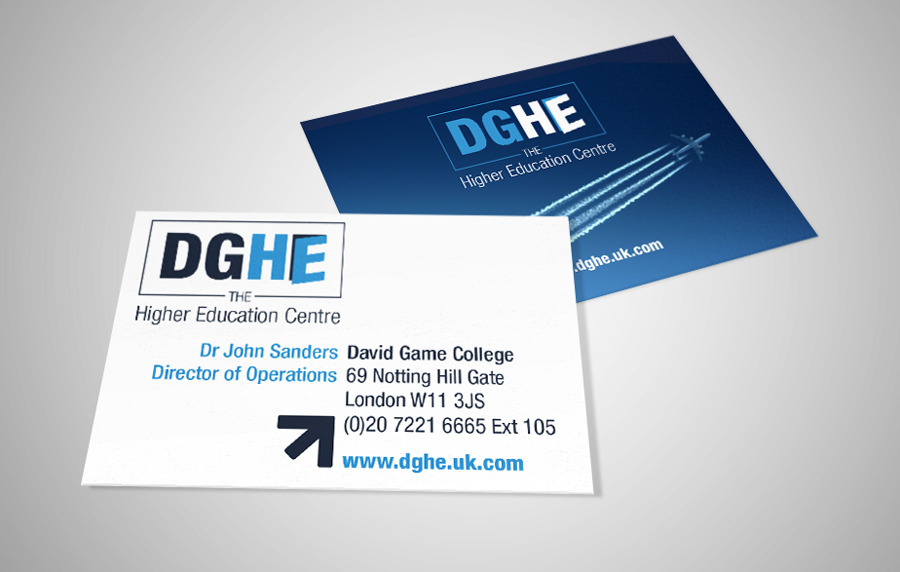 One of the first Schools within the college was the School of Hospitality & Tourism, and it is from this 'Travel' theme that we started designing graphical elements which were either directly connected to travel (ie the plane climbing) or were suggestive of Airport/Station/Port signage elements. These all build up the narrative of 'Moving Forward - Going somewhere with the help of DGHE'
.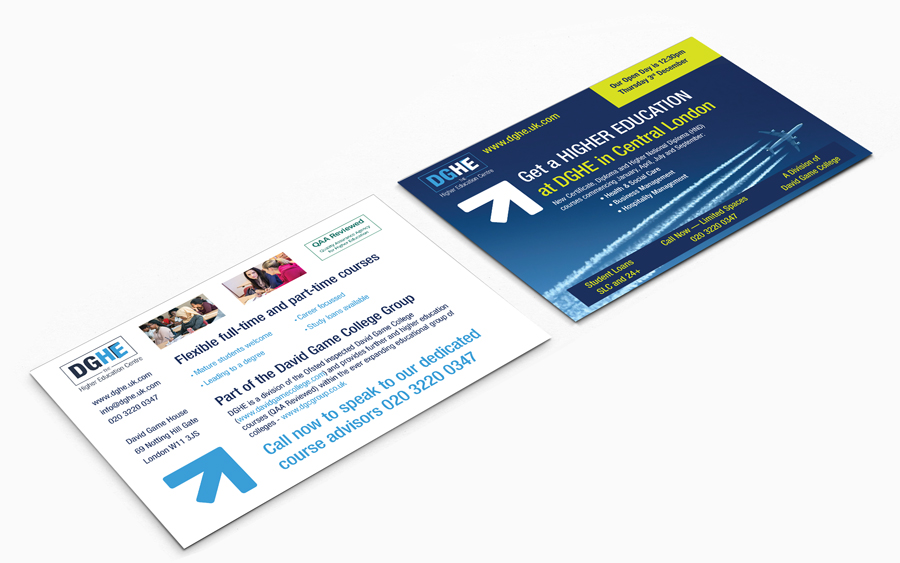 A pair of banners, carrying both the 'Opening Doors' and 'Going Places' themes forward.