Project: Newport SuperDragons
Newport SuperDragons saw 60 'blank canvas' dragons awarded to local artists to decorate and place around the city. In addition all local schools were given mini dragons to decorate.
Webber Design won the pitch for this large-scale design project. We designed the project brochure, a children's activity book, maps (to find the dragons), stickers, posters, mugs, teatowels, press ads, window stickers, name tags, flyers and shop window graphics. We were also involved with the SuperDragons website design (with another design company).
In addition to designing all the project's marketing materials, Rhys from Webber Design was awarded a dragon to decorate. This dragon − called Evan James — had the Welsh National Anthem written on it in Welsh, English translation and phonetic on one side, with braille on the other side. The dragon was the only one to reside out of Newport, having been chosen to represent the project in the 'Travel Britain' tourist centre in London. Additionally Rhys was awarded a second dragon − a community dragon — designed as a Newport County football player.
Marion (co-director of Webber Design) was also awarded both a personal and a community dragon. The community dragon was a collaborative art project with a diverse group of ladies from Community House in Maindee.
What We Did: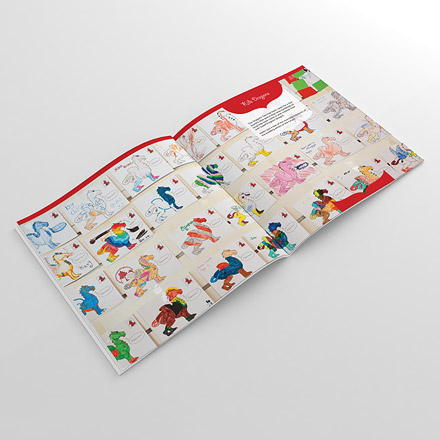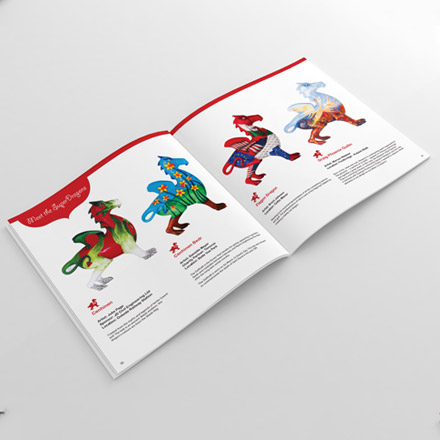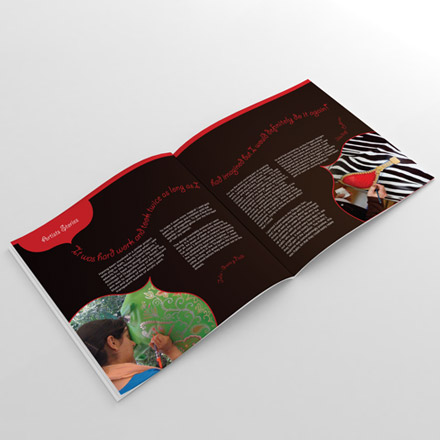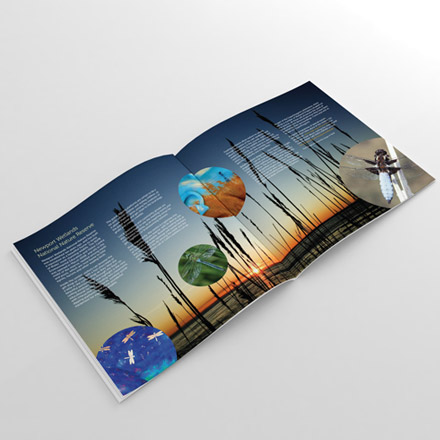 A selection of pages from the SuperDragons brochure/catalogue.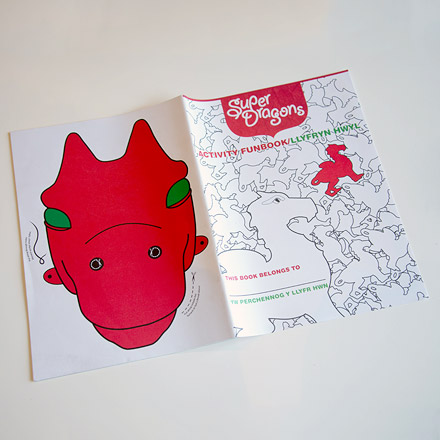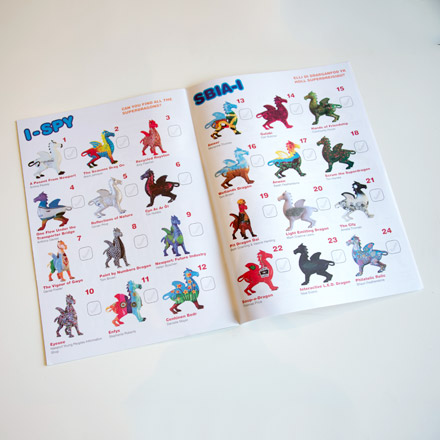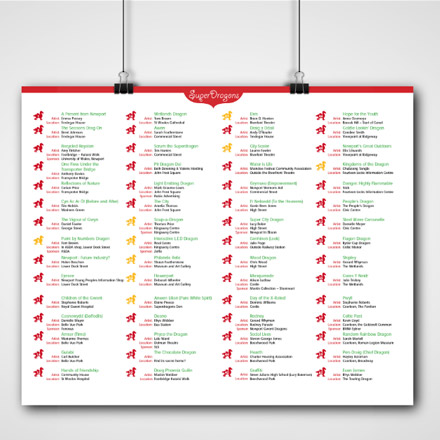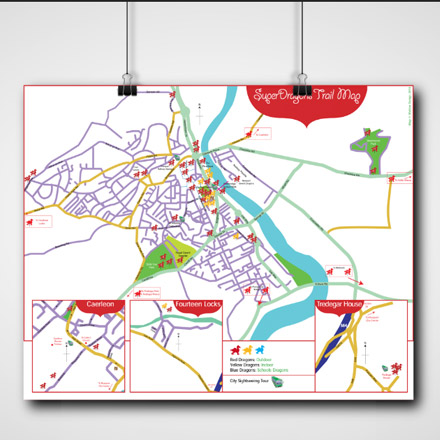 One of two SuperDragons Maps that we designed for the project. The maps fold to a handy pocket size.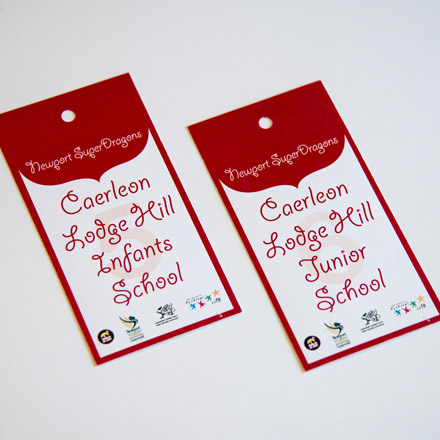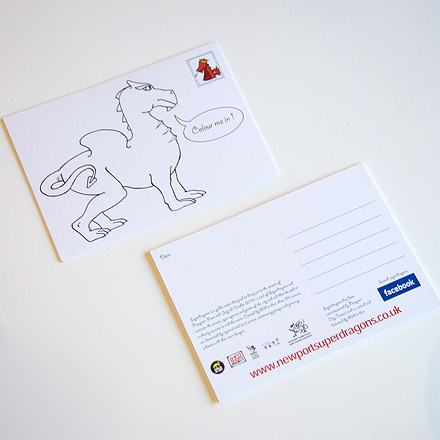 We designed postcards for children to colour in for a SuperDragon competition. The winning entry was turned into a full-size SuperDragon by a local artist. Each dragon had a name tag for the opening ceremony.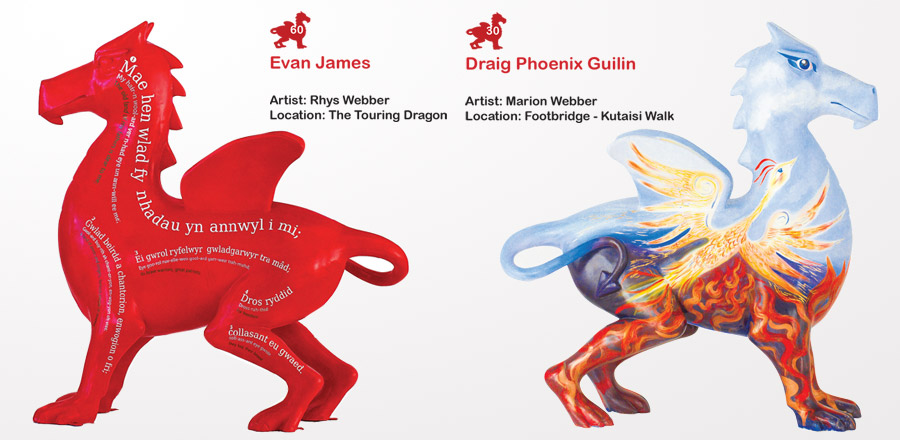 Two of the four SuperDragons awarded to Rhys and Marion Webber.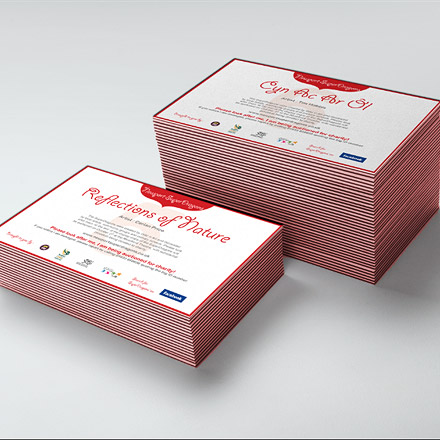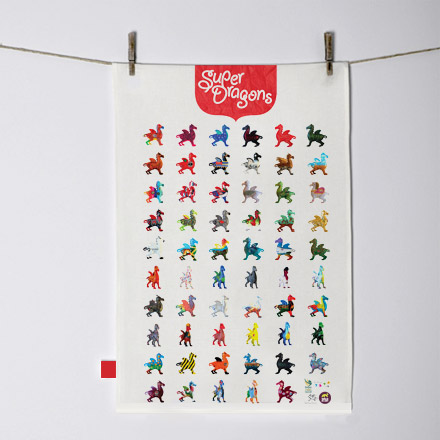 We designed plaques for each individual SuperDragon plinth, and tea towels.