Project: Steen the Chef
Steen the Chef is…well, a chef called Steen. He's no ordinary chef though — he's on a mission to train and help the youth of Bristol to become chefs.
We've just started working for Steen and hope to be adding more design to this page over the next few months.
 The Client Said
"That's the one, looks great, you one talented man…Love it, fantastic"
What We Did: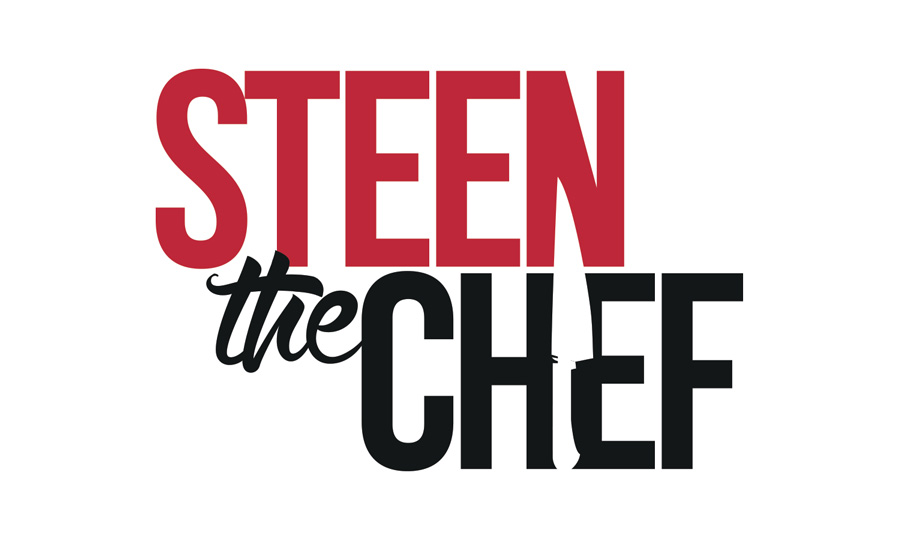 We designed his logo for him from a very loose brief: "no chefs hats in the logo please". A quick research google for 'chef logo' showed us why as we scrolled through dozens of logos, 95% of them featuring chefs hats. Now we understand that the hat is quick visual shorthand for 'chefs', but also appreciate that using one in Steen's logo would have lumped him in with the 95% logos we saw, not allowing him to stand out as different. 
Instead then we opted for a negative space logo, with a knife hiding in plain site. To compliment the main sans serif font we added a 'the' in a handwriting style font, as Steen the person is very much the focus of the brand.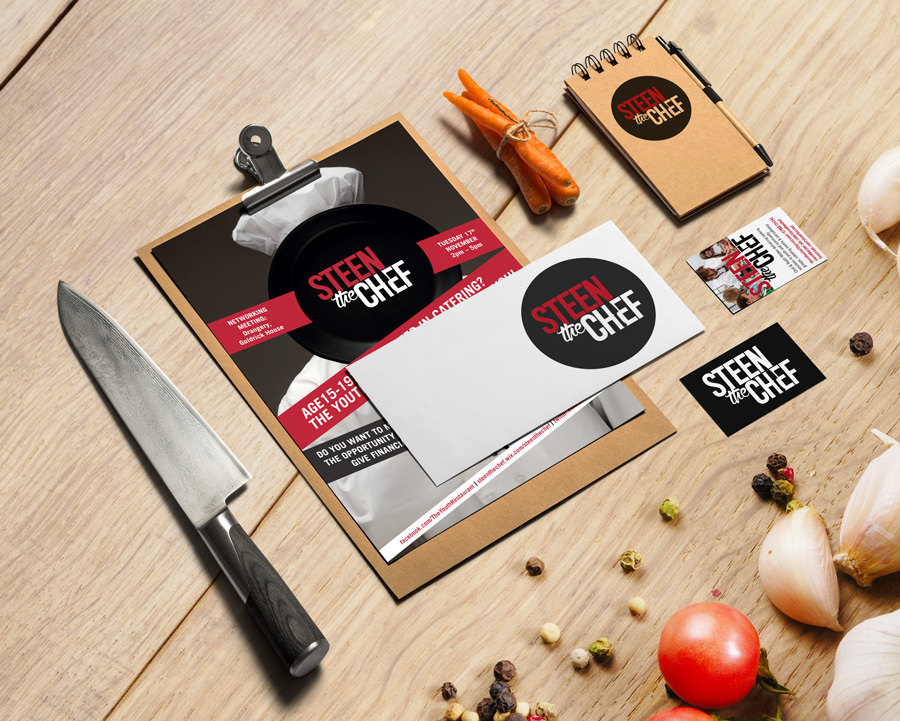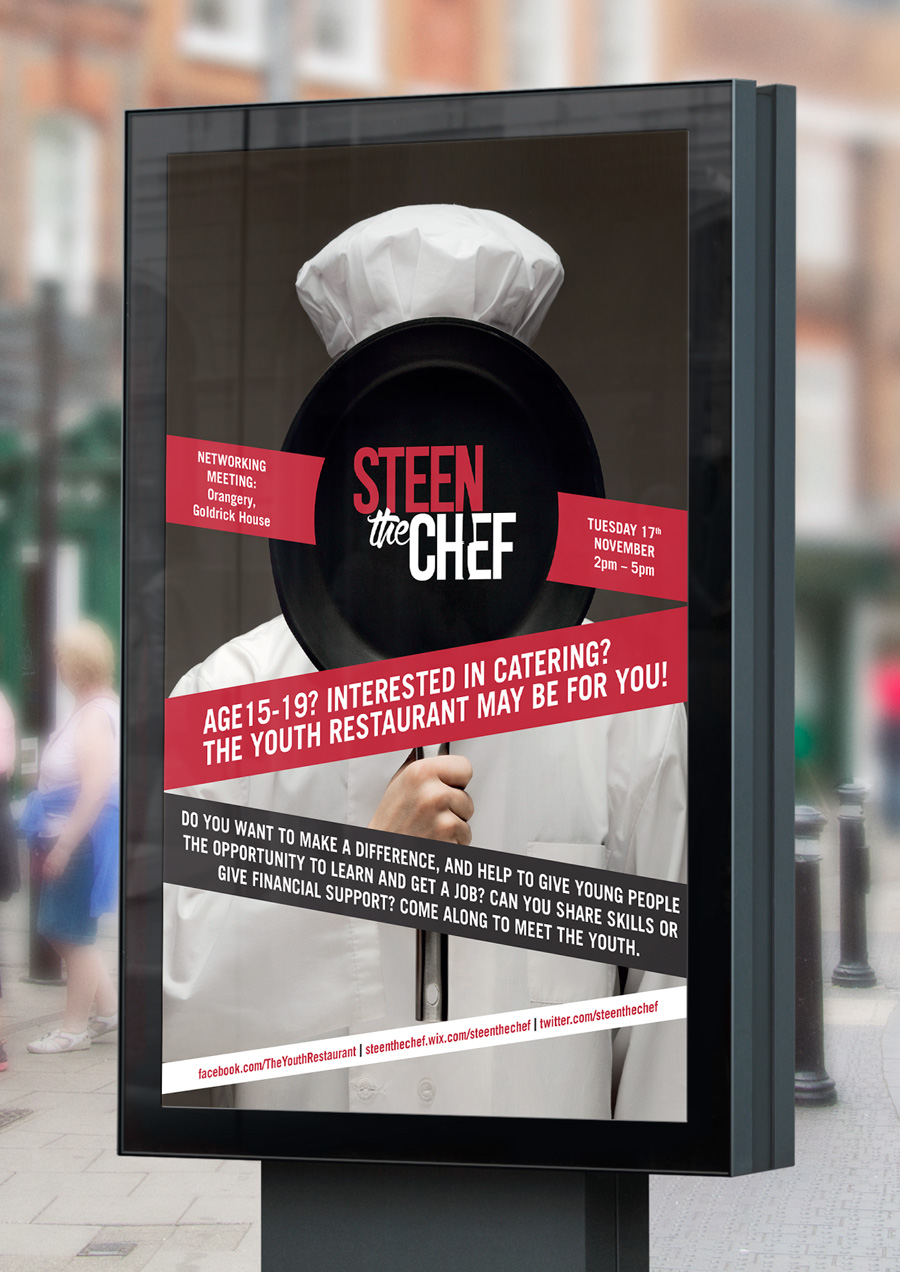 A poster (also flyer) for Steen's venture to train local youth to be chefs. The image was chosen specifically because there is no face to the chef — allowing aspiring local chefs to 'put themselves in the picture'.