Case Study: TATA Steel (was CORUS)
Corus was one of the very first design clients of Webber Design when we formed in 2005. 
We were kept really busy with the Journey newspaper but also designed a range of other materials including business cards, adverts, posters, flyers, banners and Health & Safety manuals (in 13 languages). In addition we did a few photoshoots at Llanwern and Port Talbot steelworks.
The Client Said
"Rhys, just a quick note to thank you for you and your team's efforts on issue 35. I know we had some early design issues, but the speed and thoroughness with which you sorted them out was a credit to you. I think the end result is great, and certainly an improvement on where we came from! You have set a new benchmark - I look forward to issue 36."
Tim Rutter, Head of Comms, Corus Strip Products/Tata Steel
What We Did: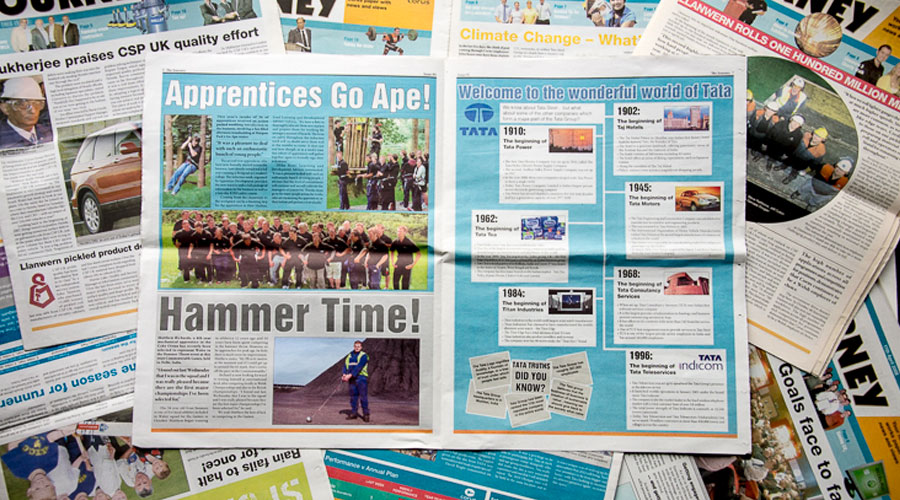 We had seen a copy of their internal newspaper — the Journey — and told Corus that we knew we could do better. They gave us the opportunity to redesign the paper with the promise of the contract if they liked it… and they did, and soon after the paper won the prestigious 'PR WEEK' award for best internal newspaper/magazine in the UK.
Our first issue was number 35 and we continued to design the newspaper fortnightly until issue 117 (when a cost cutting exercise saw a print company offer free design in return for the print contract). During our time designing the paper, Corus was bought by TATA Steel.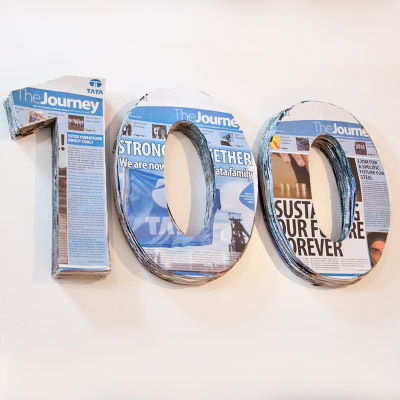 A selection of our many copies of the Journey that we designed for both Corus and later TATA Steel.
Driver safety handbook for Corus which was produced in the 13 different languages spoken by their drivers.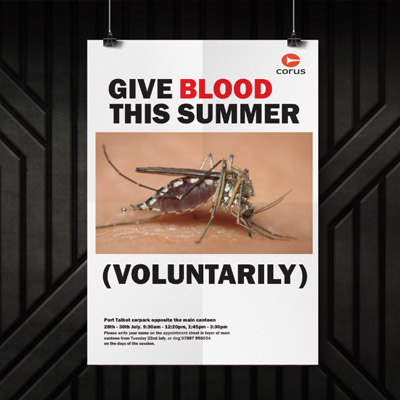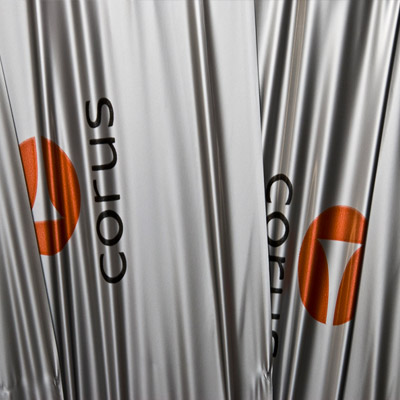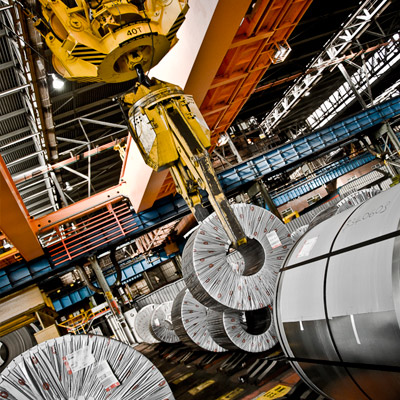 A selection of photographs from shoots at Port Talbot steelworks.