Project: Zest
Zest are a South Wales based Contemporary Indian Food company. They run pop-up restaurants in the area and also sell a range of chutneys and spices.
We designed the Zest logo which we then applied to their stationery. We also designed banners for their restaurants, flyers, and their website. Lastly we designed their chutney packaging - jars with labels on the front and the lid. 
What we did:
We spent a large amount of time researching food product packaging before presenting ideas to the client. Their brief positioned the brand as 'high quality, contemporary, the best of British quality meets the best of Indian ingredients' so we wanted to ensure that the brand reflected these values. The font we chose (then amended) was based on a British Raj font, used in India in the 19th Century and we felt that it reflected both the British element, and importantly had an Indian exotic flavour.
The core logo is shown in Lime above - chosen to reflect the fresh, (zesty) nature of the product. We then designed a range of different colourways for the logo, each specific to a different type of chutney — a range which will be added to over time with new colourways.
The logo is set on top of an Indian Paisley pattern background, in silver… reinforcing both the Indian-ness of the product but also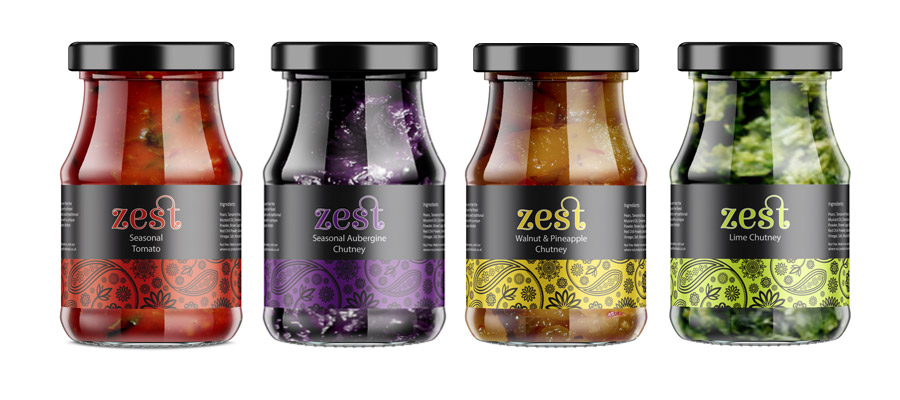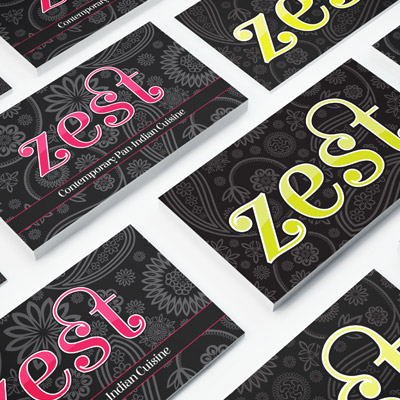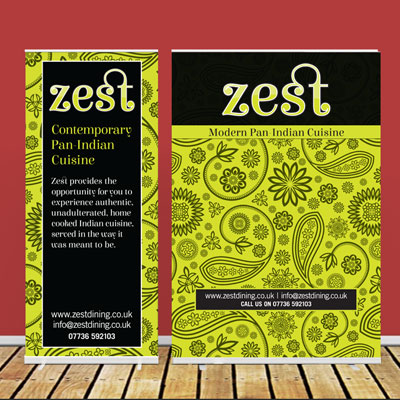 Zest business card design and two different banner designs (standard and double width banners).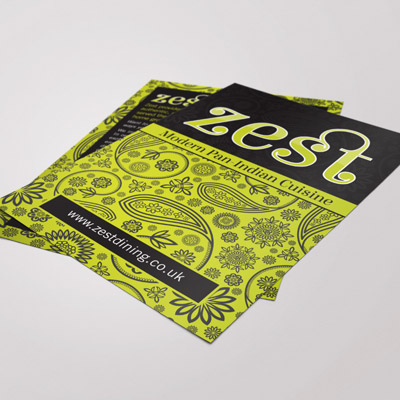 Website design and flyer design.